Main content starts here, tab to start navigating
Sweeten your office breakfast, wedding, Bar/Bat Mitzvah, or just about any occasion with Stan's Donuts. Tell us about your event and we will get back to you in a flash. For inquiries about larger orders, please email us at catering@stansdonuts.com or call us at 773.938.9001
Happy Pride Month!
We are accepting orders of our traditional vanilla cake donut with the addition of a rainbow sprinkle and our donut sugar cookie will be transformed to show the colors of the rainbow in celebrations of Pride for the whole month of June. Please reach out directly at catering@stansdonuts.com
(catering minimum of 8 dozen)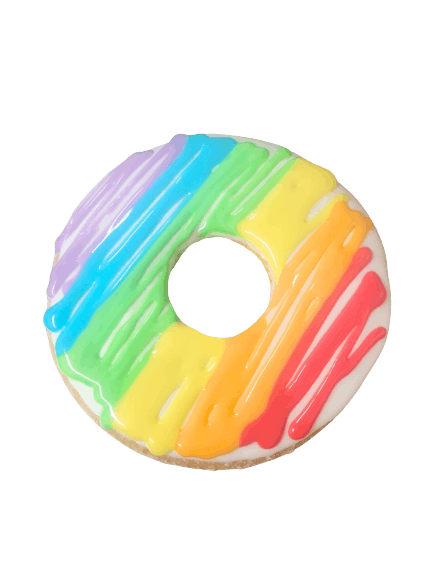 Rainbow Donut Sugar Cookie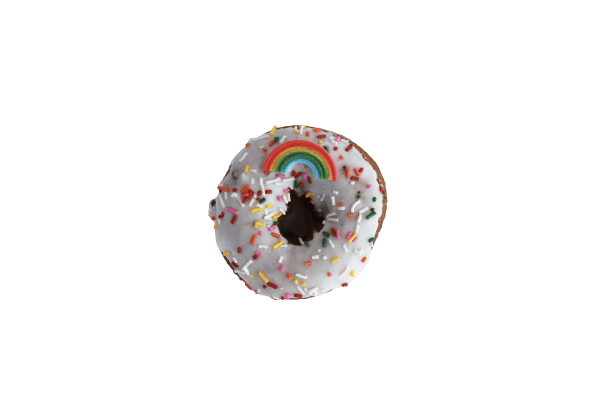 Rainbow Sprinkle Vanilla Cake Donut
View Catering Menu
FAQ' s
What is the minimum order for Stan's "Catering"?
The minimum order for a catered delivery is $100 or more. If it is less than $100, we can schedule a pickup or you may place an order online.
Where do you deliver?
Just about anywhere. Please inquire about details and pricing.
What if I want to pick up my catering order?
No problem at all. Let us know which Stan's location and time you would like to pick up. If you will be sending a friend to pick up, please provide their name and phone number.
Do you offer custom donuts?
We offer custom glazes only. There is a 15 dozen minimum per color at $42.25 per dozen. Minis are $22.25 per dozen and we require a minimum of 30 dozen per color. Please provide a color swatch and we will do our best to match.
Is there a minimum order for mini donuts?
Our mini donuts are available by the tray (5 Dozen), and additional mini donuts can be added by the dozen.
What varieties of mini donuts do you offer?
Birthday Cake; Chocolate Dipped Cake; Blueberry Old Fashioned; Lemon Pistachio Old Fashioned; Vanilla Old Fashioned.
Do you have any gluten-free donuts?
We offer two varieties of full-size gluten-less donuts. They are either glazed in Chocolate or Blueberry. While they are made using a gluten-free recipe, they are prepared on the same equipment as all our donuts.
Do you make vegan donuts?
We do make an amazing yeast-raised cinnamon vegan sugar and chocolate vegan donut.
How many donuts should I order for my event?
If donuts are the only dessert offered, we recommend 1-2 full-size or 3-4 mini donuts per person. If you are offering a dessert bar with other types of dessert you can cut that number down accordingly.
Do you offer donut wall or display rentals?
We are happy to provide our donuts for your displays, however, we do not provide them at this time.
How many coffee boxes will I need for my event?
Our catering boxed coffee comes in a 96-ounce box and will serve 8 people. With the purchase of a to-go box, Stan's will provide the essential cups, lids, creamers, sugar, sugar substitute, and stirrers.
Can I pay for my catering order with a gift card?
Yes, you may pay for your order with a gift card and the gift card number must be provided in advance. We do require a credit card on file. Your card will only be charged in case your gift cards do not cover the total amount of the order.
How much notice is required to place a catering order?
We appreciate at least 48 hours' advance notice for any catering orders. However, please feel free to reach out for last-minute orders. We will do our best to accommodate.